Get ready for an unparalleled climbing adventure with our state-of-the-art climbing floors. What sets us apart is our unwavering commitment to sustainability. For a little over three years now, we've been proudly using a specially designed cover created exclusively for us, and it's unlike any other on the market.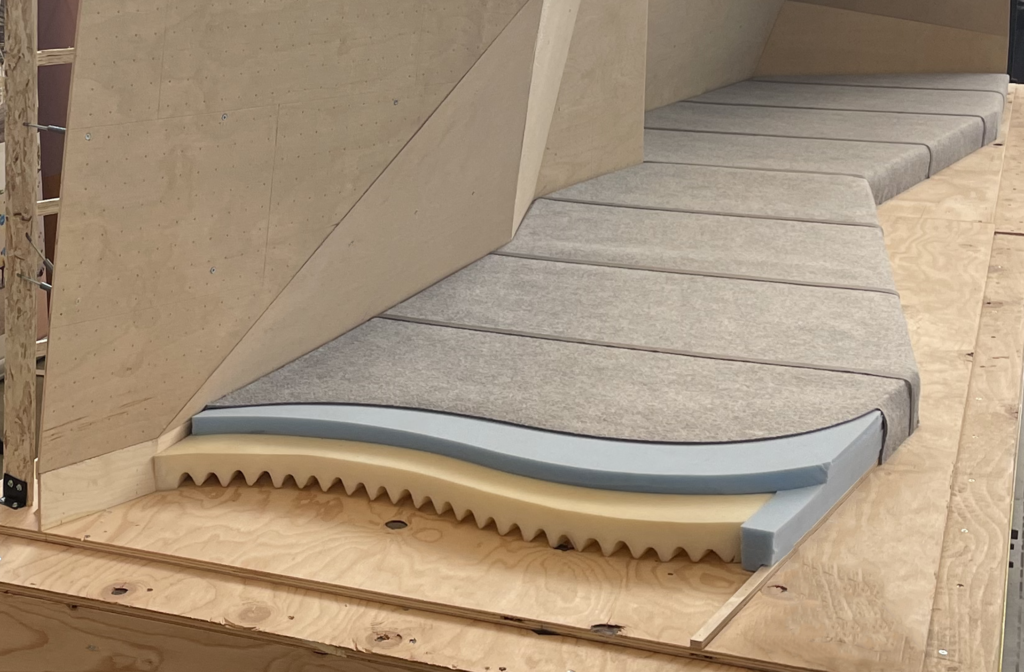 Our climbing wall padding has been carefully crafted using a dual-density foam construction. Each layer is meticulously bonded to ensure perfect uniformity and durability. Our foam layers offer two different thicknesses, with the top layer being extra thick to ensure the cover's durability when walked on. We've also added a thicker strip around the edges to protect against wear and tear caused by climbers and seated guests. As the final touch, the bottom layer incorporates wave technology to absorb impacts efficiently.
These intricacies are crucial for operators. The dual foam density provides both rigidity for walking comfort and exceptional shock absorption for falls. Our anti-bacterial wall covering is proudly 100% made in Quebec, Canada.
Our expertise, honed over years as climbing gym installers and operators, underpins our choice of ideal foam densities for your project. Wall and padding design are executed in tandem, optimizing floor space management. For operators, this is pivotal to maximize traffic while ensuring a welcoming customer experience.
For few years, we've been using a specially designed cover that sets us apart from the rest. What makes it truly exceptional is its commitment to the environment. Made from recycled plastic bottles, our cover is not only eco-friendly but also incredibly durable.
In fact, we installed this cover in one of our gyms more than three years ago, and it hasn't needed a single repair. That's right—zero maintenance! It's a testament to the exceptional quality and sustainability of our product. When you choose our climbing wall cover, you're making a sustainable choice for a greener planet while enjoying exceptional durability. Join us in this eco-friendly climbing journey and experience the future of climbing wall covers.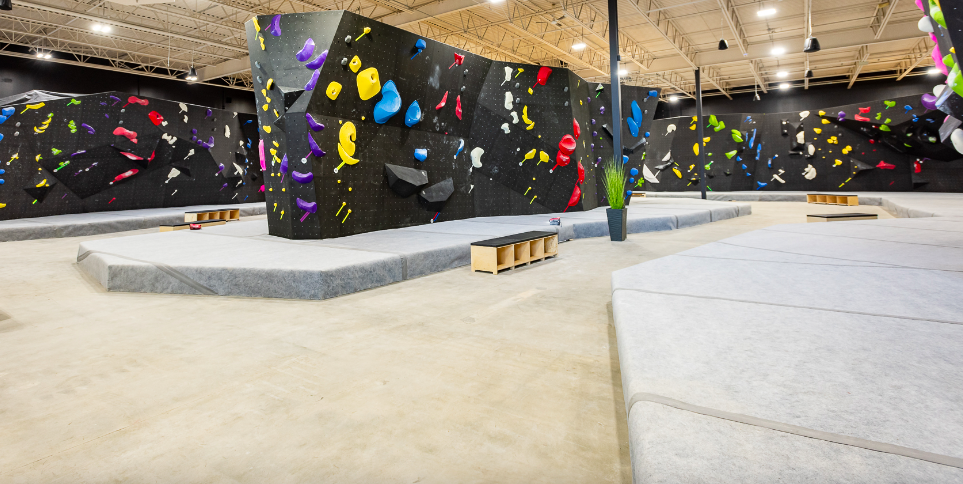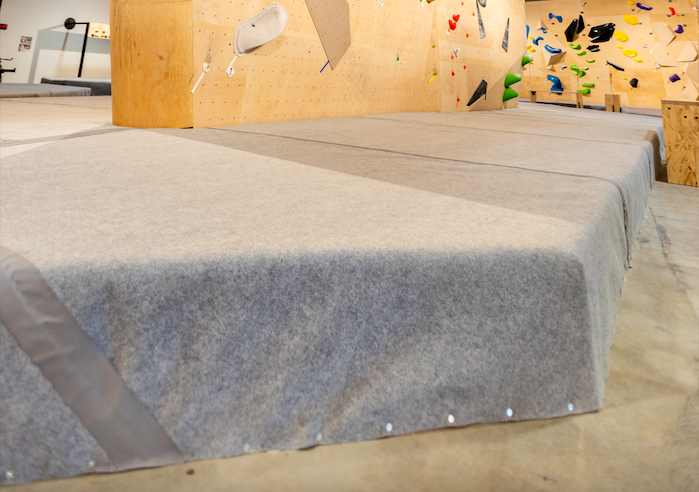 Subscribe to our newsletter