YOGA—FALL 2022
Since September, DÉLIRE members can enjoy a wide selection of yoga classes, for an extra $29 per month.
New formula
Our members still have free access to two courses (Hatha and Vinyasa).
What's new? Add a +YOGA option to your membership. +YOGA, it's a total of 10 new classes per week, for as little as $29 a month (on top of your membership).
How does it work?
Just ask one of our friendly staff in the gyms to get your +YOGA option!
Then, to reserve your spot in each class (even the free ones). Booking for the week opens every Sunday at 8 p.m. Walk-ins welcome when classes aren't full.
Not a member? You can still join by paying a day pass or using a punch, which give you access to both yoga and climbing!
Schedule
MONDAY

6:15 p.m.—Hatha Yoga, with Laurence *included in a membership*

TUESDAY

12 p.m. —Power Yoga for Climbers, with Chrystelle
6:45 p.m. —Power Yoga for Climbers, with Chrystelle
8 p.m. —De-stress Yoga (Focus and Recovery for Climbers), with Chrystelle

WEDNESDAY

6:45 p.m. —Yoga Tune Up & Strengthening for Climbers, with Alexandra
8 p.m. —Muscle Relaxation, Massage Balls & Mobility for Climbers, with Alexandra

THURSDAY

8:15 a.m.—Strengthening for Climbers, with Myriam
12 p.m.—Yin Yoga, with Laurence
6:45 p.m. —Vinyasa Yoga, with Véronique *included in a membership*
8 p.m. —Yin Yoga for Climbers, with Véronique
Our goal for the upcoming trimester is to offer you a complete and varied schedule with high quality classes—at a cost rivalling with other yoga centres' memberships. We'd love to get your feedback about this new formula!
**To make sure you get the full-on, enveloping atmosphere you deserve, the yoga room will be progressively upgraded**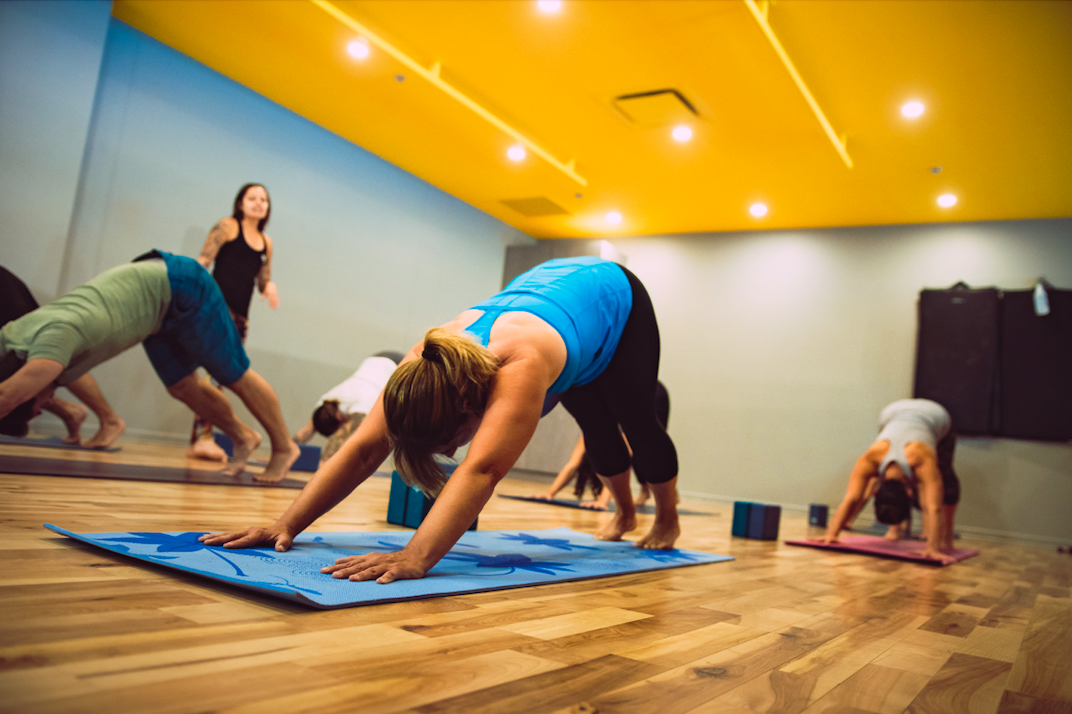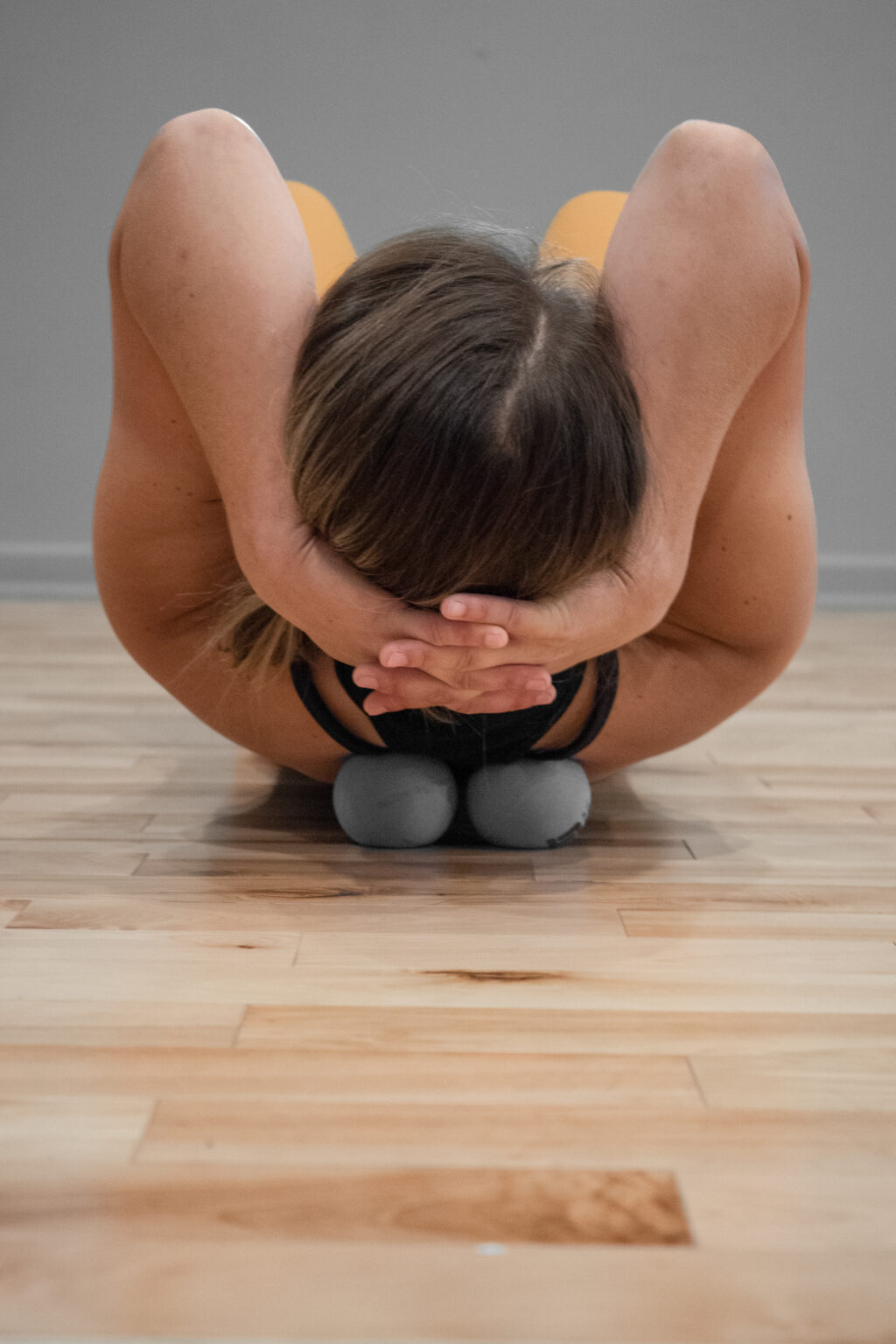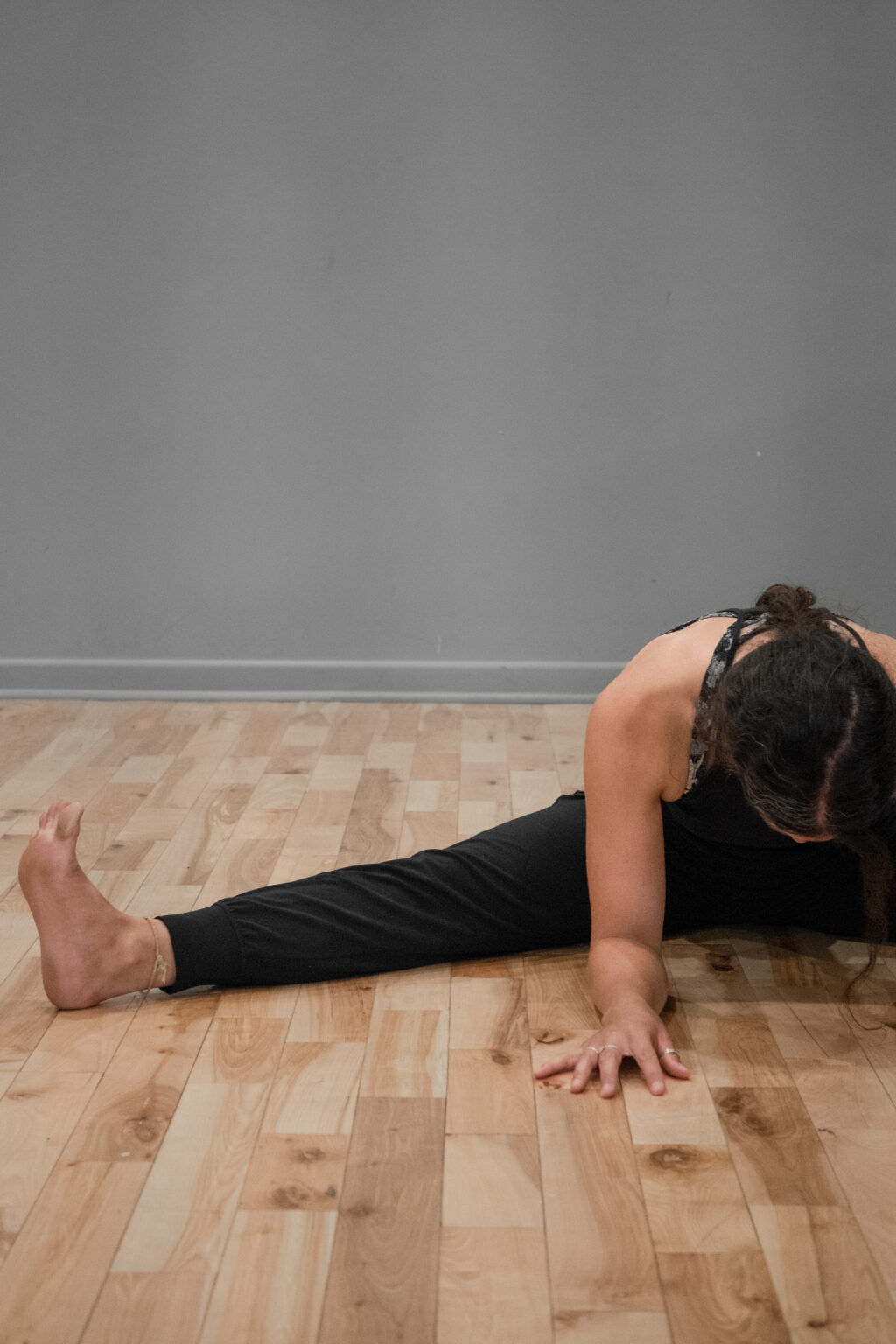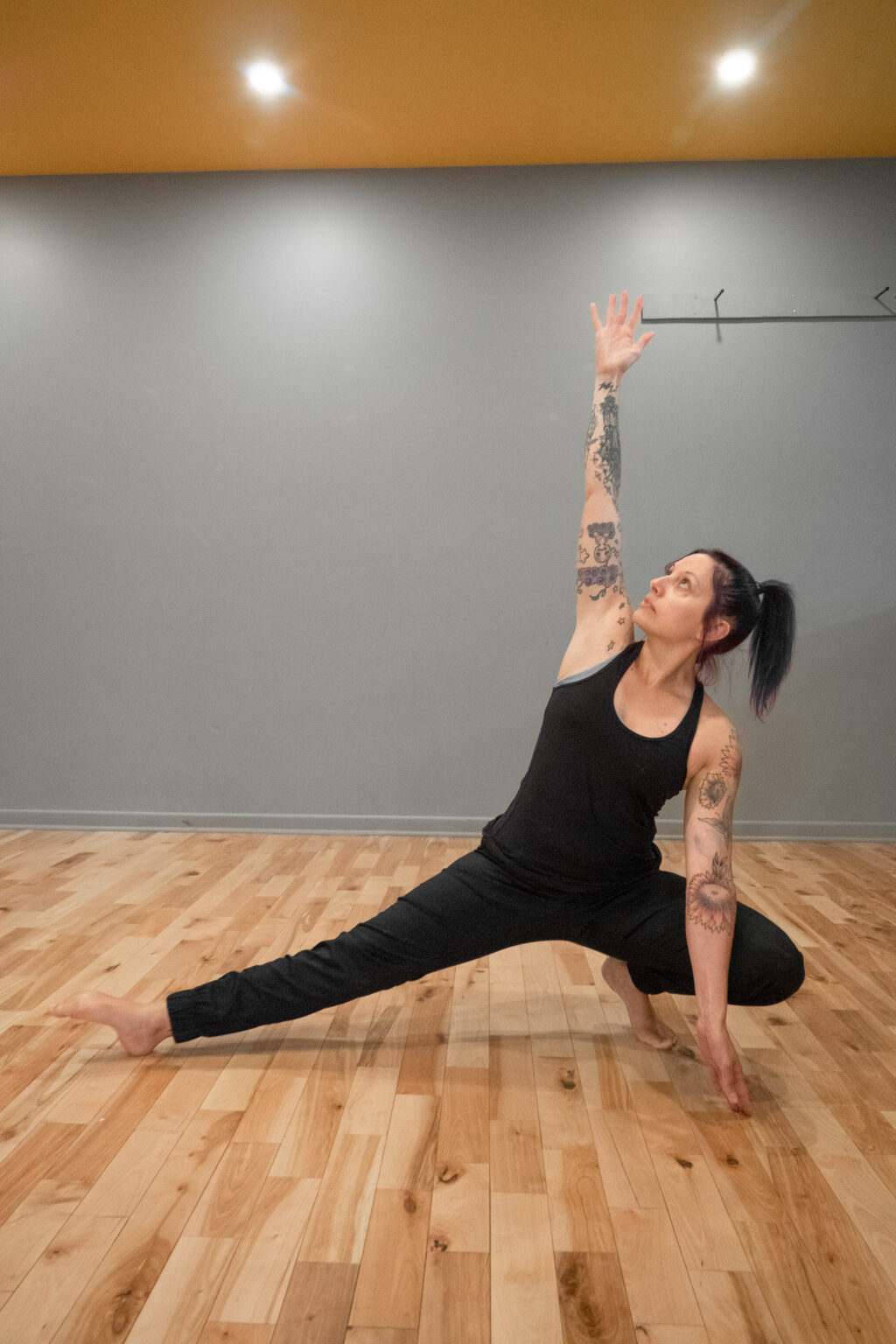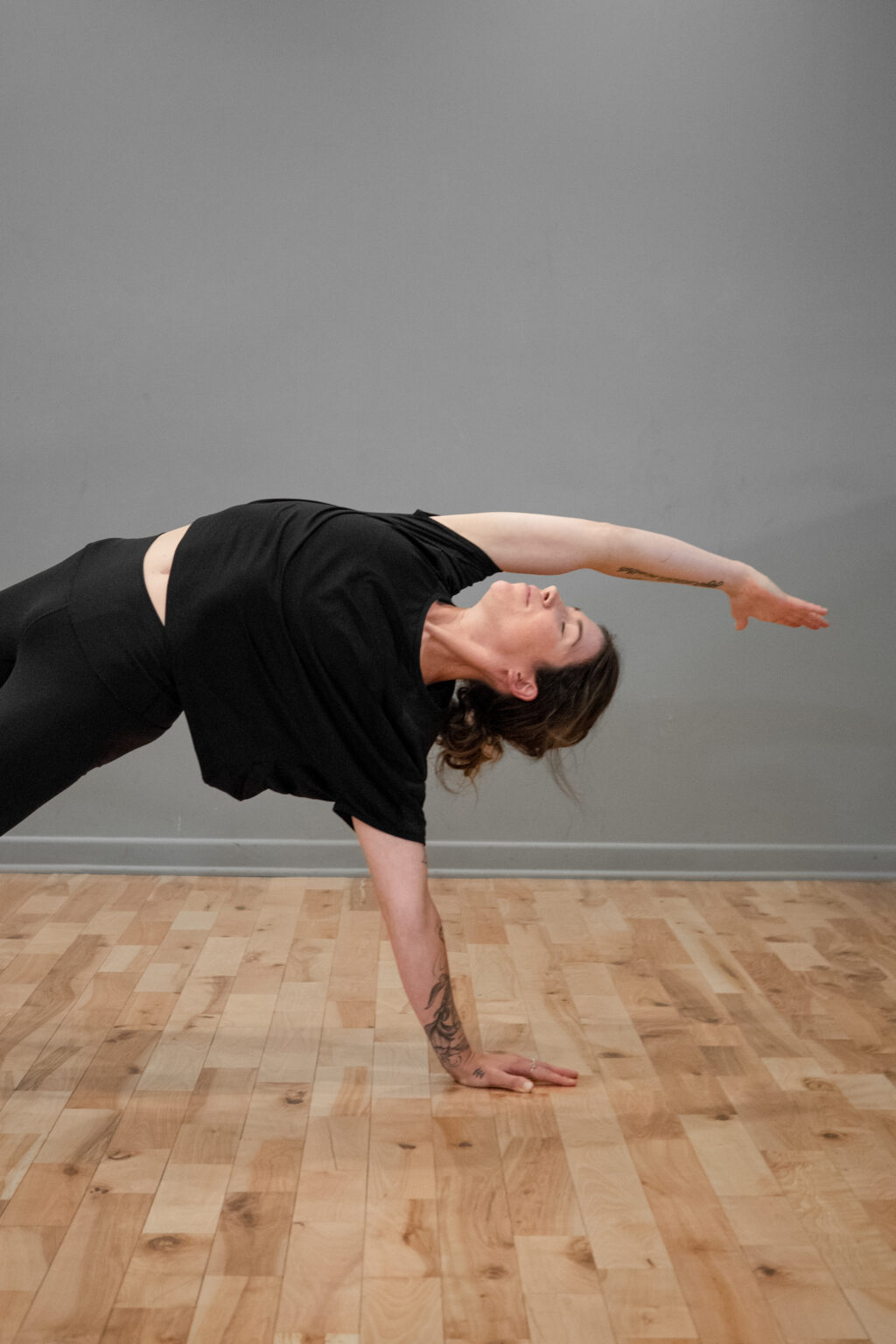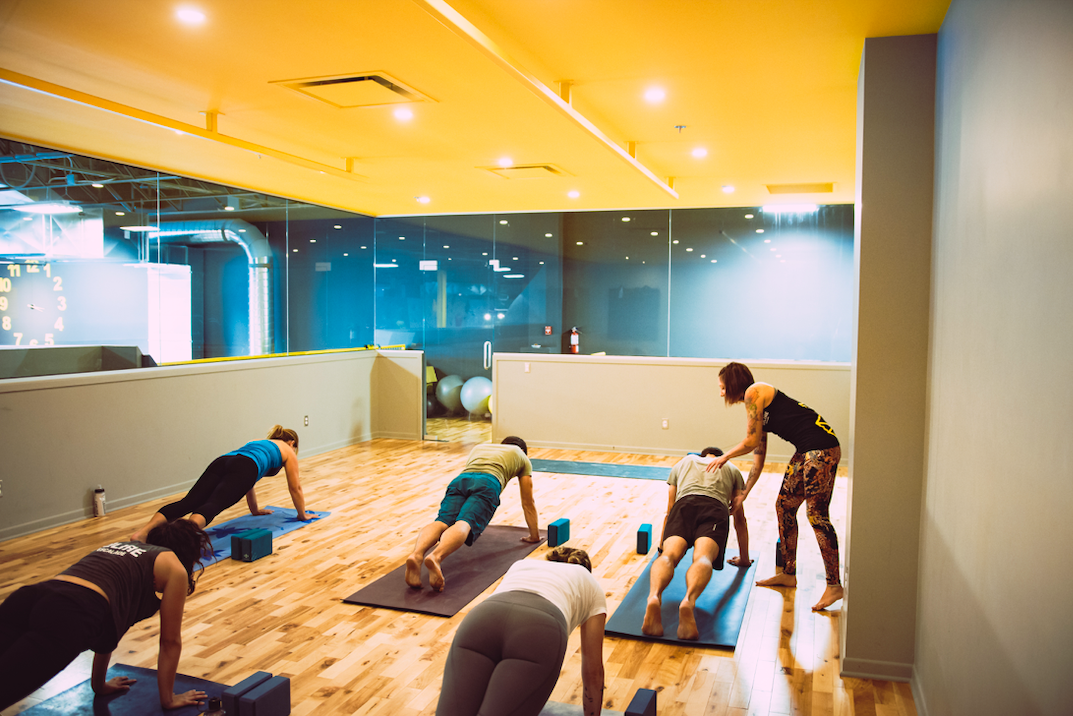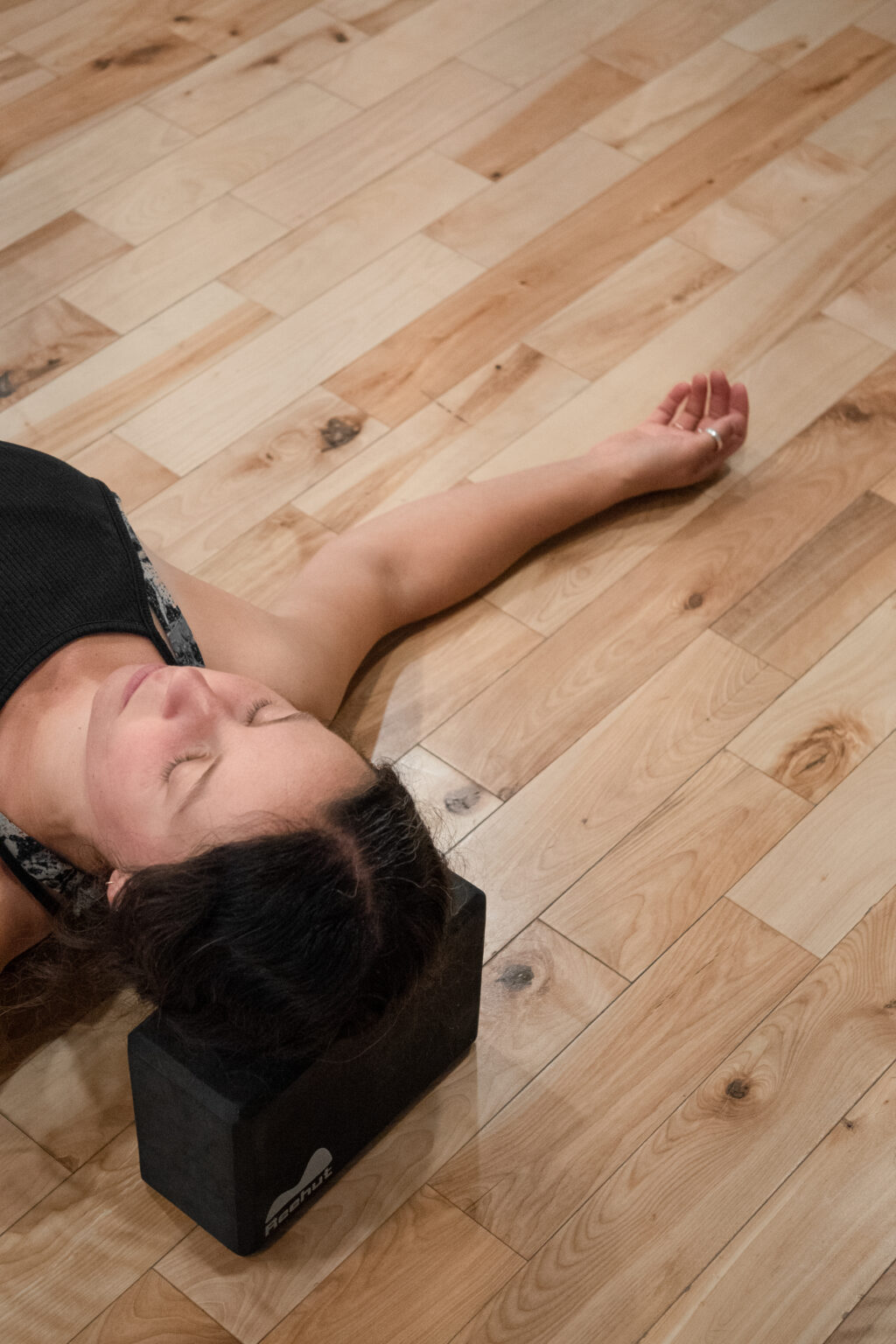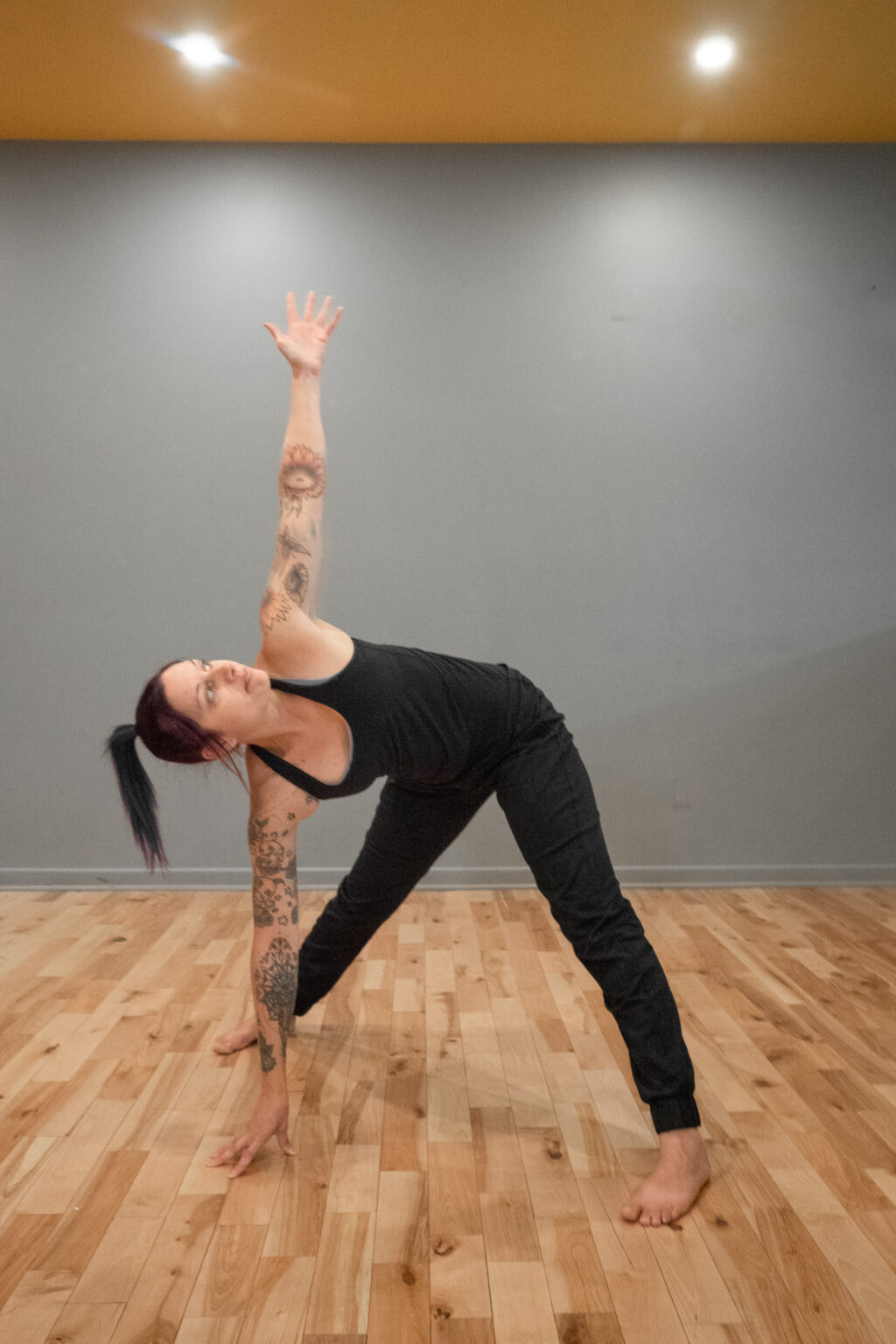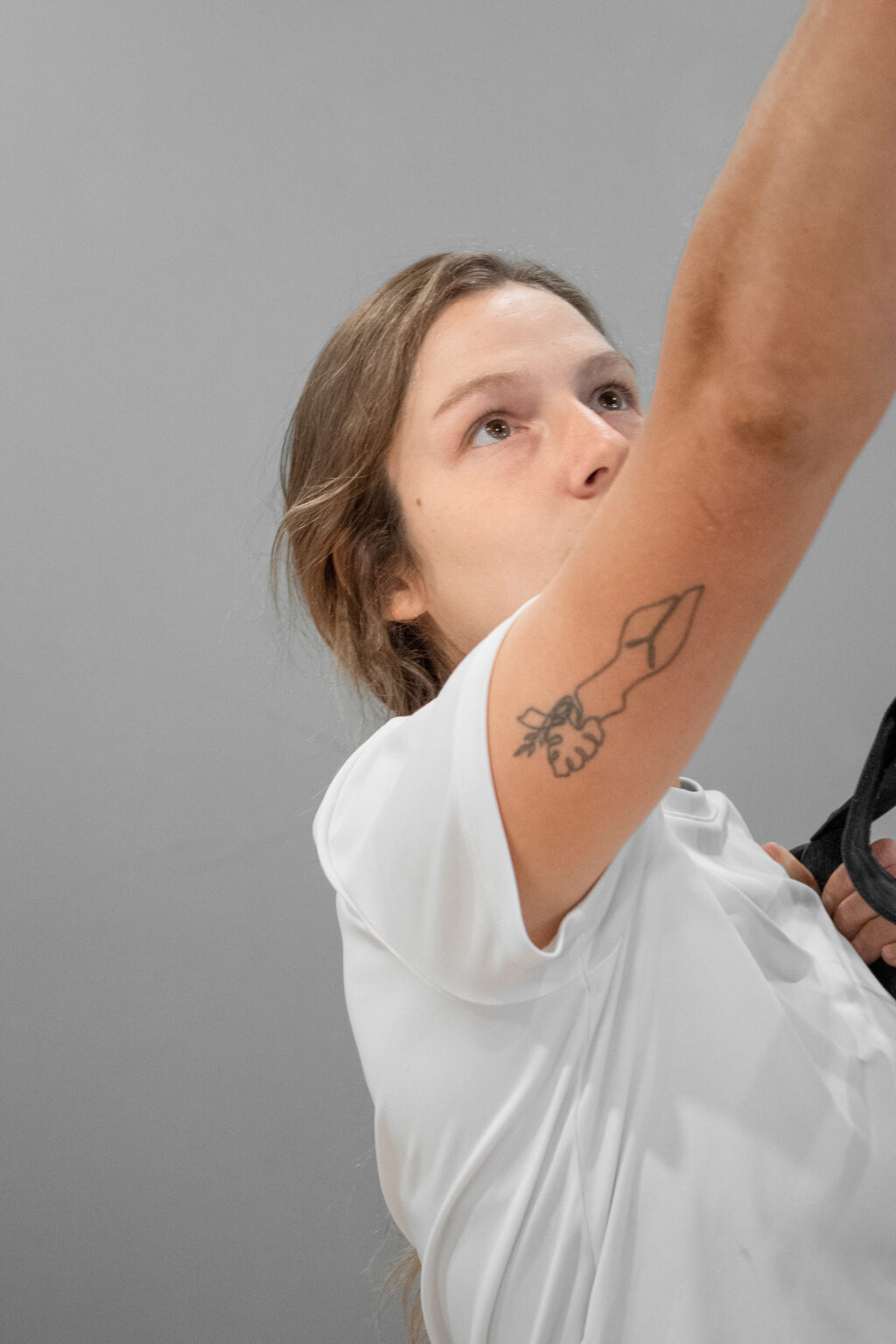 Your classes
Hatha Yoga A traditional yoga involving slow, static postures with a focus on breathing techniques. No matter your level, this class has something for you. Hatha Yoga helps with flexibility and concentration, while also offering a great moment to meditate and put the performance aside.
Power Yoga for Climbers An athletic yoga focusing on muscle strength, stability, and mobility. Each class is designed with the climbers' needs in mind: to develop muscular balance, body strength and body consciousness, which all helps prevent climbing injuries.
Yin YogaA soft and slow yoga using various passive, long-held poses to reinforce the joints, tendons, and ligaments. Yin Yoga focuses on meditation, letting go and mindfulness. Let your competitive spirit at home! A class for everyone.
De-StressA unique class promoting physical and mental recovery for better performances and daily well-being. This class aims to better your concentration, to reduce your thoughts and emotions' impact on your performance, to increase your mental recovery while decreasing the accumulated stress and to recover your body while promoting muscle relaxation.
Yoga Tune Up and Strengthening for Climbers An unconventional yoga focused on biomechanics. This class addresses imbalances developed throughout the body. Through different yoga poses, Yoga Tune Up improves flexibility and mobility to allow for a physical rehabilitation. This class, designed specifically for climbers, will become the best friend of your hip opening! Some exercises will be made with a partner. You can still come on your own and meet some people! 
Muscle Relaxation, Massage Balls & Mobility for ClimbersA muscle relaxation session with self-massage techniques. Your everyday activities will thank you! Not only will you relax the accumulated tensions resulting from your climbing practice, but this class will also increase your mobility.
Vinyasa Yoga A dynamic and relaxing yoga class focused on linking postures. This yoga is characterized by playfulness, flow, and rhythm, which helps enliven your body, clear your mind and evacuate your energy and stress overflow.
Strengthening for ClimbersWhile climbing definitely makes you stronger, it's also a cause of imbalances in your muscular system. This class specifically designed for climbers will help to strengthen the muscles needed to maintain your climbing abilities.
Your teachers
Chrystelle
Chrystelle has worked with athletes for several years, both as a Yoga Teacher and a Professional in Sports Psychology and Performance. She holds a master's degree in Physical Exercise Sciences with a specialization in yoga and mindfulness for athletes. She also followed multiple yoga teacher trainings: Power, Vinyasa, Yin and Acroyoga. Being a climber herself, Chrystelle offers classes focused on mental and physical preparation for climbers. That's why she developed and designed many classes that will help you to surpass yourself in your discipline. For this semester, Chrystelle will be your teacher for Power Yoga and De-Stress Yoga.
Laurence
Laurence describes herself as energetic and active. She first tried yoga to channel this energy. But she found more than an activity, she discovered a stimulating philosophy. She's been teaching it for 10 years now. "Setting an intention in my practice, following my intuition, calming the flux of my thoughts, listening to my breath pattern… That's how yoga helped in every aspect of my everyday life, that's how it became a lifestyle." Come and meet Laurence in her simple and soft sessions which will guide you in adapting your practice to your body's needs. For Laurence, the yoga mat is a personal, safe space to feel grounded, no matter where your physical body actually is. In her Hatha and Yin Yoga classes, you will find a welcoming space allowing you to turn your attention inside yourself while observing your body-mind connection.
Véronique
Véronique discovered yoga in 2011 during a contemporary dance training. Like many people, it's the physical and athletic aspects of yoga that first attracts her into it. But she also discovered a whole new dimension and was soon drawn into the spiritual and philosophical sides of it. Among her teacher trainings, Véronique followed a Vijnana Yoga Mentorship Program (breathing exercises, meditation, text reading, discussions) to learn more about this ancestral practice. Harvesting a calm mind, keeping an open heart, and fostering a healthy body: these three key principles are now at the core of her personal practice and teachings. She has now accumulated more than 750 hr in various courses (Yin Yoga, Vinyasa, Power, Recovery, Prenatal, Meditation, Nidra). She considers herself a gentle, compassionate, and creative teacher.
Alexandra
Alexandra took her first steps in the universe of movement while finishing a master's degree in Philosophy. She started teaching various types of training, then, prompted by a desire to learn, switched to yoga. Yoga instantly became at the core of her practice. Alexandra doesn't do anything in half measures, so she enrolled in a Yoga Tune UP Teacher Training where she learnt all about anatomy, movement, and body biomechanics. Not only is she truly enthusiastic about these concepts, but she also observes positive change on her well-being and her participants'. Since then, Alexandra followed various courses, including self-massaging techniques with therapeutic balls and internships targeting specific body parts such as hips, abs, and shoulders (climbers' favourites!). Her classes are a combination of each of these aspects, from philosophy to movement.
Myriam
Coming soon
Subscribe to our newsletter