Among the major advantages offered by this choice of material, the smaller environmental footprint is significant. In addition to being 100% Canadian, engineered wood (EW) allows for the reuse of the lumber parts usually left behind by the forestry industry. When installed indoors, it preserves itself naturally without any finishing, making it a more environmentally sustainable option than steel, which requires a higher ecological impact due to the paint coating.
Overall, engineered wood has a smaller carbon footprint than steel. In fact, this material is a carbon-neutral choice: because of its natural ability to sequester carbon, EW offsets all the emissions generated by its production¹. In comparison, steel emits between 0.5 and 1.8 tons of CO2 per ton of steel, depending on whether it is produced by a steel mill in the electrical sector (remelting of scrap metal) or not².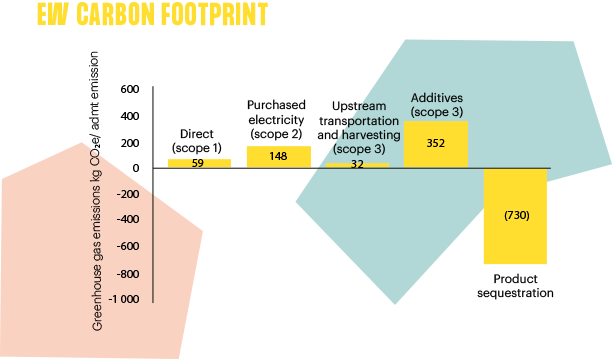 The resilience and lightness of wood also make it our material of choice: it allows for a considerable reduction in the total weight of the structure, thus avoiding costly building reinforcements. You can count on a customized and innovative design without compromise and enjoy unparalleled configuration versatility for your unique facilities.
Our production and installation teams are climbing enthusiasts: our climbing peers' health and safety are constantly at the heart of our concern. In this regard, the use of engineered wood for the manufacture of the climbing structure allows for a safe and secure environment. The production and installation require less time and energy, while the renovation, reorganization and relocation of the structure are greatly facilitated. Unforeseen modifications are also possible directly on site (without the need for additional machining), allowing for a more versatile and efficient installation which optimizes your valuable time.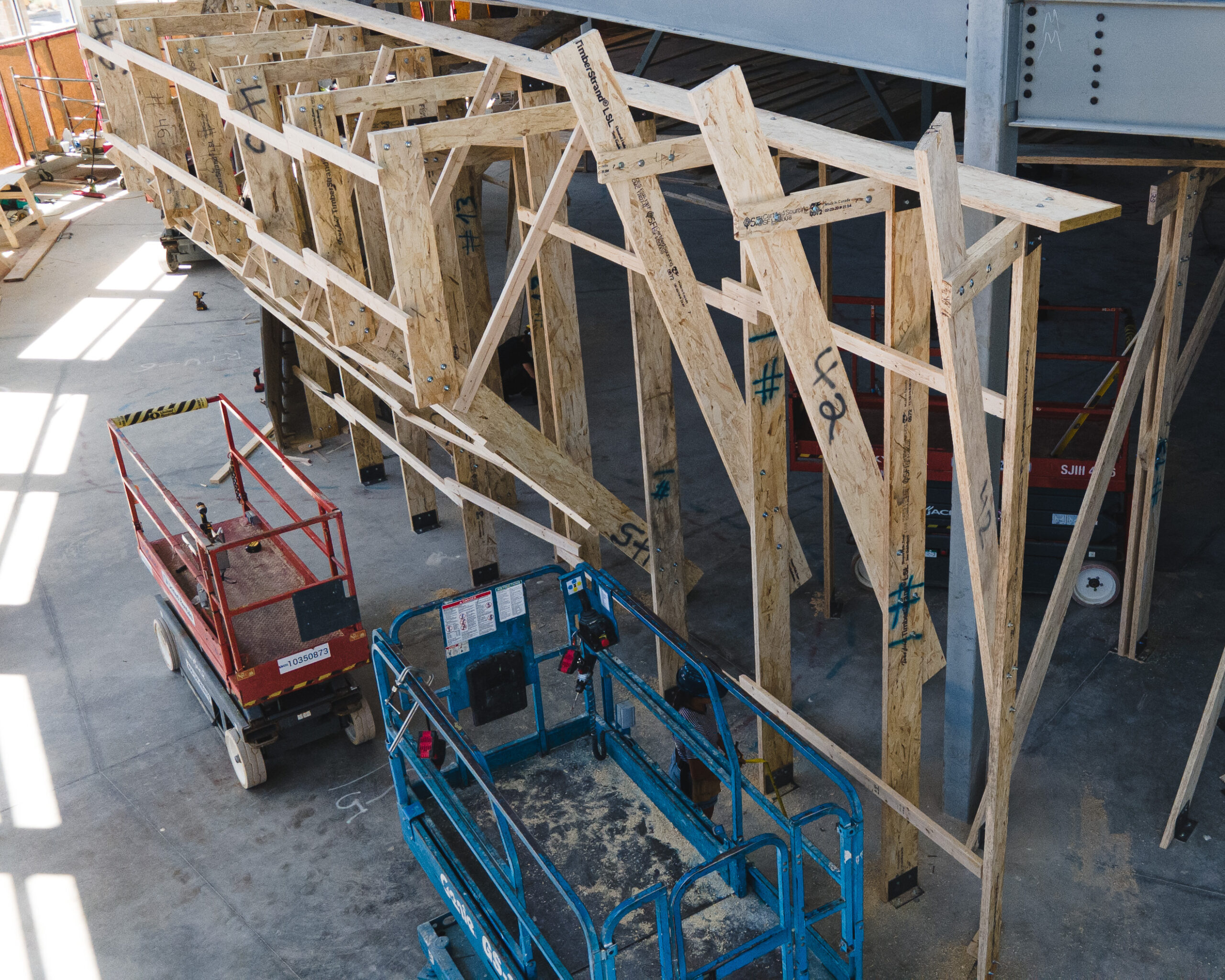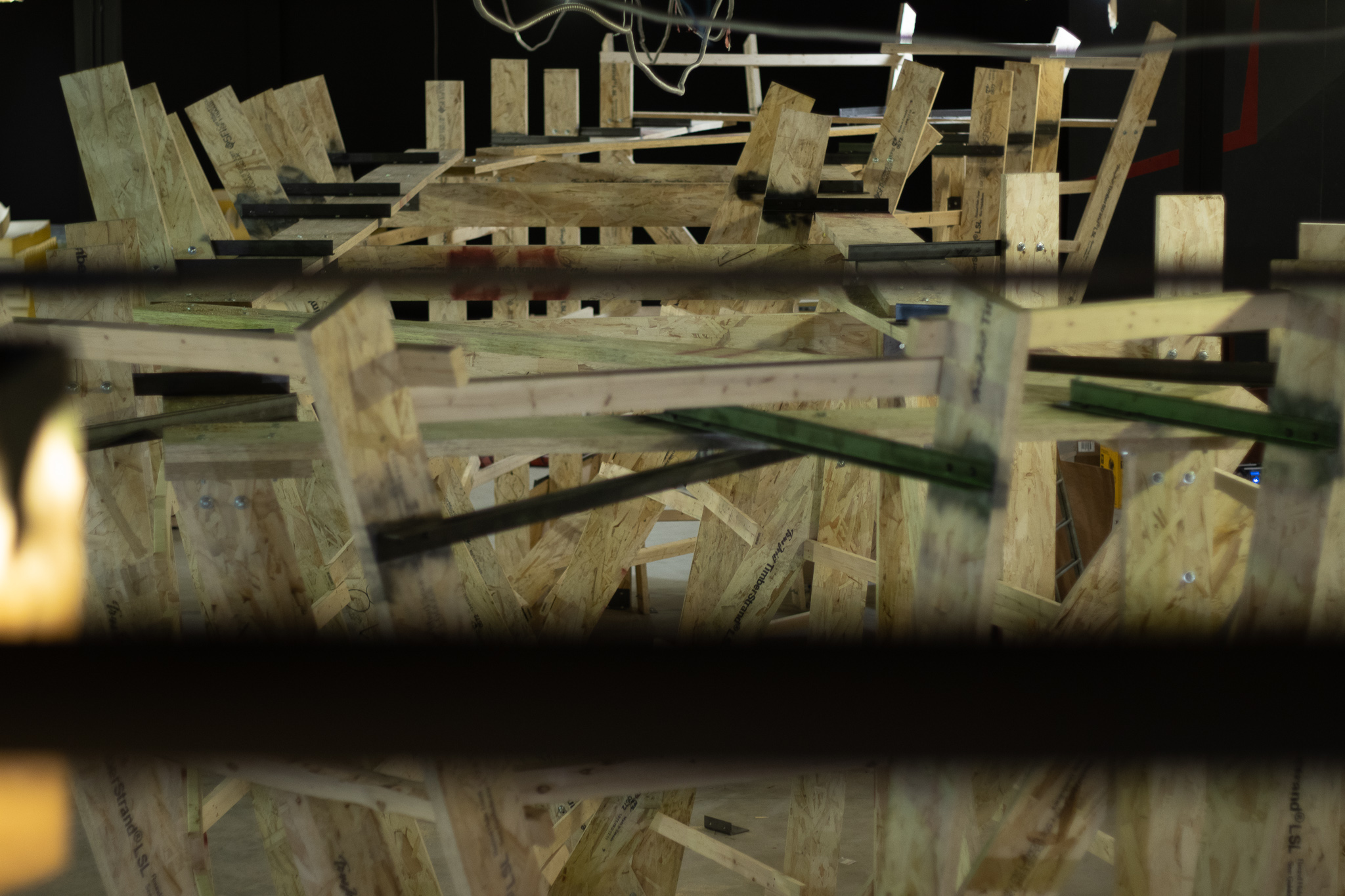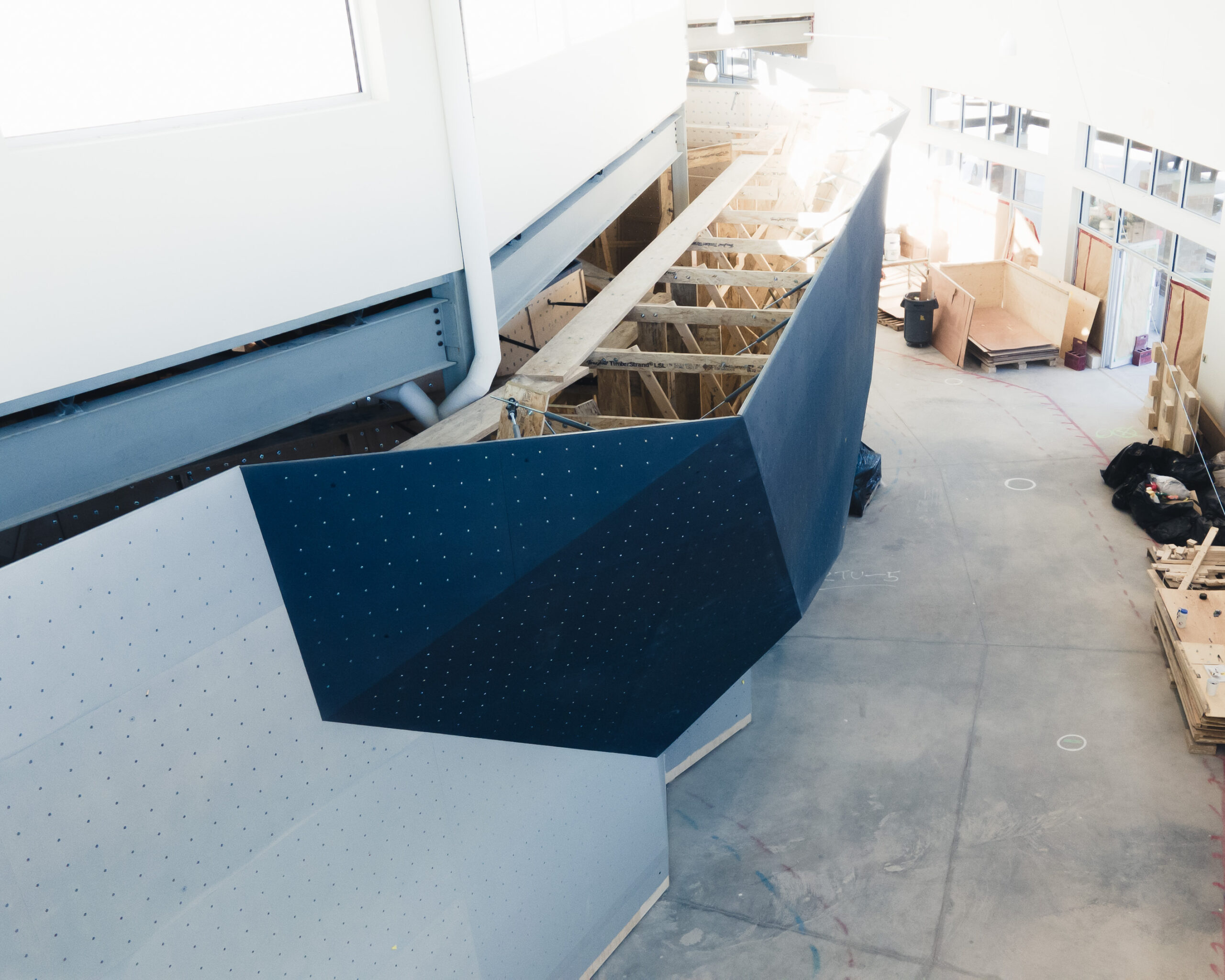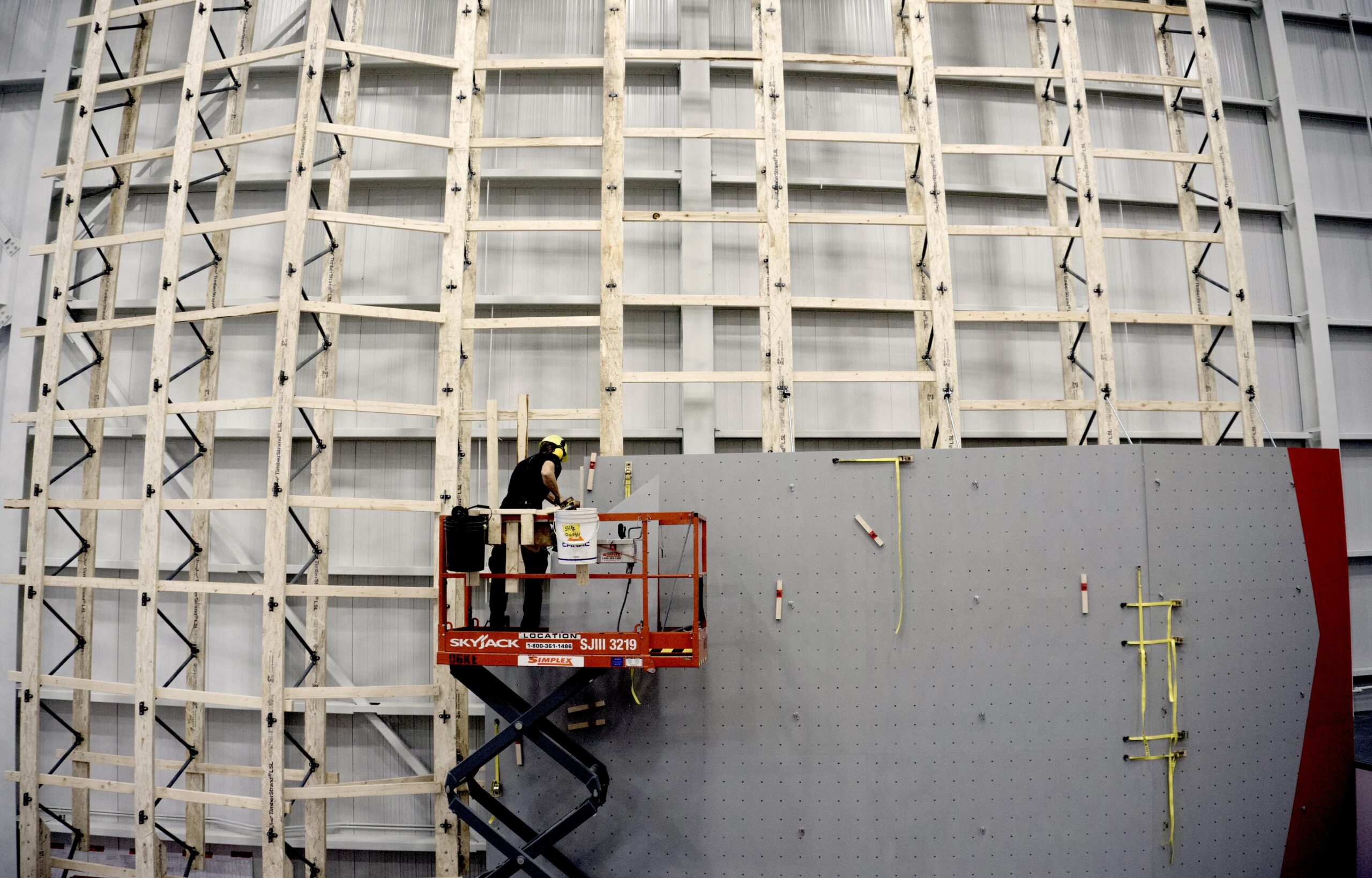 Contrary to popular belief, EW is as resistant and safe if not superior to steel in many ways. Artificial climbing structures (ACSs) are designed according to strict strength and safety guidelines, following building codes and international quality standards for ACSs. Regardless of the choice of material, the same requirements must be met or exceeded. We favour EW for its lightness: in our bouldering structures, for example, EW is 34% lighter than steel at equal capacity. This material is designed to compensate for the deficiencies of natural wood and has a durability equivalent to that of steel. EW has a better reaction to the elements, due to its great pliability and its isotropic nature, making it intrinsically more resistant to movements and torsion. For example, if a problem occurs, wood is considered a safer choice because warping can be noticed and monitored long before the situation becomes risky. Steel, on the other hand, can rupture without showing prior signs of weakness or deformation, which can lead to greater damage. Wood allows for a better inspection and replacement of components if needed.
Although DÉLIRE favours the use of wood in the manufacturing of its structures, it is also possible to choose from a wide selection of materials to realize your project. By combining your vision with our expertise, you are guaranteed a design that surpasses your expectations and a construction worthy of the highest standards in the industry.
Subscribe to our newsletter